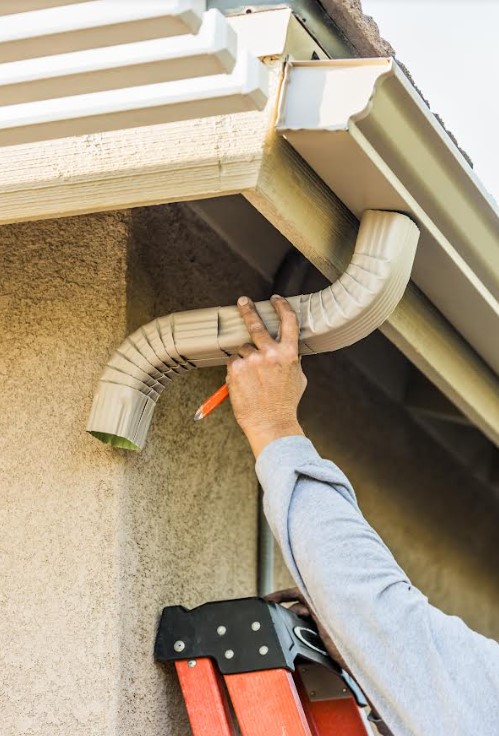 New gutters are not something that many of us ever think about. We expect this part of our home to just function forever. However, gutters are not actually designed to last "forever". In fact, they are prone to wear and tear, so unless they are well maintained their lifespan can be shorter than expected. So with that in mind, you might at some point find yourself in the market for a new gutter system for your home. If so, you will need to think about the type of gutters that you want and then find a reputable company to take care of installation for you. 
Choosing Your Gutters
These days, seamless gutters have become a popular choice among homeowners because of their appearance and the fact that they are low maintenance and durable. Instead of being made up of smaller sections of gutters joined together, seamless gutters have one long piece of guttering that fits along the roofline of the building. With no seams, there is minimal risk of leaks, This means they are going to be better at directing water from the roof than traditional gutters are. 
If you have made the decision to go for seamless gutters, you will need to hire a professional installer. Installation of seamless gutters is more complex than it is for traditional gutters, and specialist equipment will be required during the installation as well. 
Finding Suitable Installers
If you want your seamless gutters to look great, then you need to make sure that whoever you choose to install them is up to the job. The experts at California-based Global Gutter Systems say that it is important to make sure that the people you choose have expertise and experience. Experienced seamless gutter installers know how to work with long pieces of guttering and achieve a high-quality finish. They will be happy to show you examples of their work and should provide testimonials from previous customers. 
Do not work with any installer that does not come to do an assessment of your property first, especially if you are getting seamless gutters. It is important that exact measurements are taken and that the installer is aware of any issues that could affect installation. An experienced installer will be able to handle any unexpected issues or challenges that might arise during the installation. 
Check to make sure that the installer is fully licensed and has adequate insurance. It is important that the installer has comprehensive insurance to cover all workers during the installation process, otherwise you could be liable for any accidents that occur. Ask for a copy of the license and insurance policy. A reputable company will have no problem showing you these documents. If they are cagey about it, look for another installer. 
Look around before you decide on an installer. There are many companies out there, so there is no need to go for the first one you come across. In fact, doing this could mean you end up paying more for an inferior service. It might take some time to compare the prices and services of different installers, but it will be worth it. Include warranties as part of your criteria when looking for an installer. Reputable companies will be happy to guarantee their work. 
Conclusion
Seamless gutters must be installed by professionals, so finding the right company is important. Look for seamless gutter installers who are happy to guarantee their work and who have sufficient insurance in place. Compare prices and services and look for customer reviews and testimonials to see what other customers have to say.
Related Posts